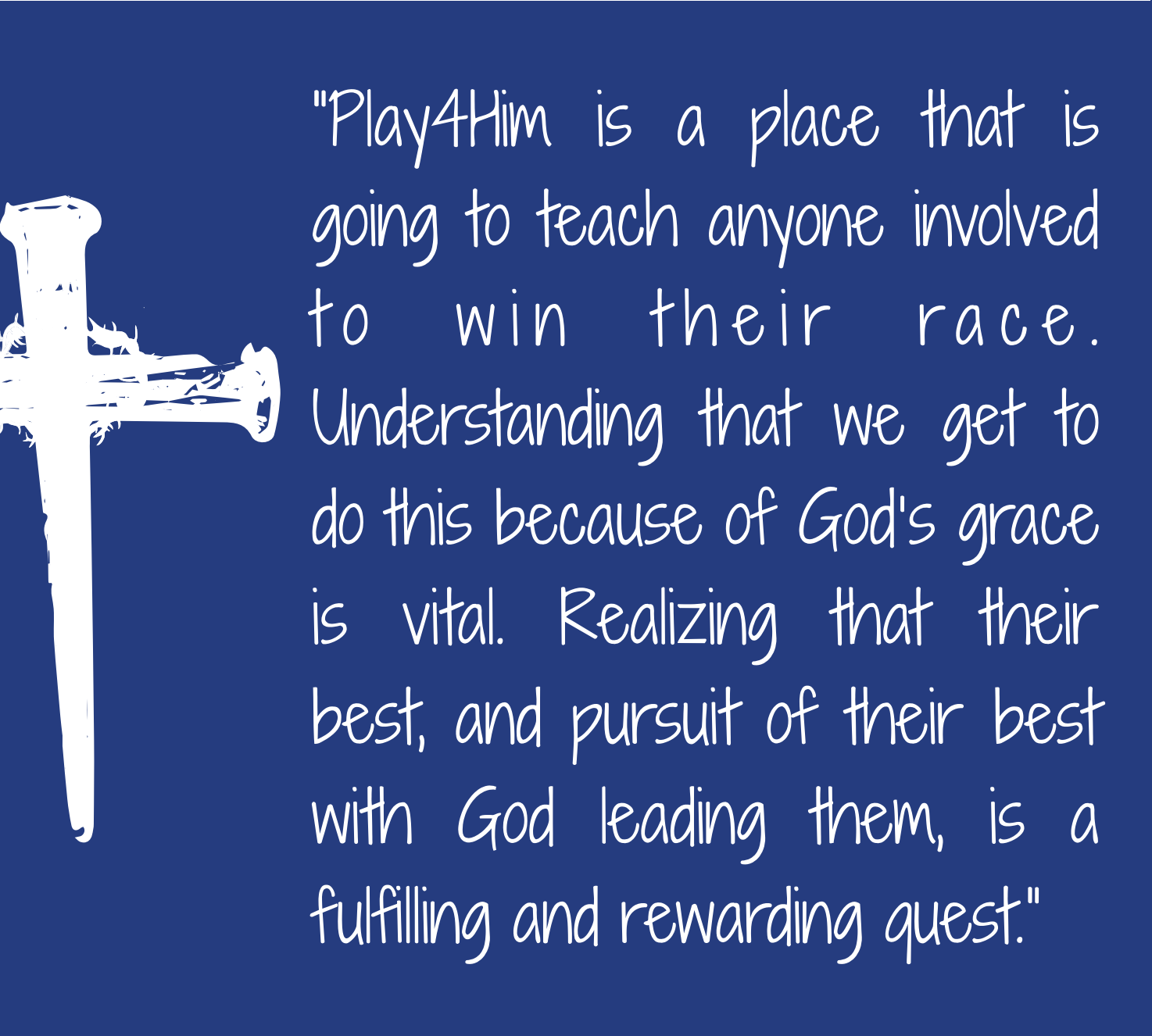 Play4Him wants to reach youth through multiple sports. We want to give them an opportunity to learn life skills in an environment that pushes, loves, and teaches them about playing for the Glory of God. Understanding that without God they are nothing, but with Him, they can be and do ANYTHING. We want to have the most versatile and organized youth academy in the Midwest. We will continue to be led by God's vision and run our academy by Faith. We will have 3 driving nails as the foundation of our academy:
BE RESPECTFUL.

Relationships
Enemies
Superiors
Parents
Environment
Community
Talents
BE FAITHFUL.
Another word in the team environment is TRUST. Also, ACCOUNTABILITY. Hold each other accountable for what is expected from God. Be faithful in holding yourself accountable for your actions. Do your job and trust that others are doing theirs on the floor behind you. If someone is falling short, be faithful in helping them.
STAY HUMBLE.
Through the journey, if you put your full effort into what you do, you have the opportunity to become a better player and person. With that, comes great responsibility to stay humble. Give all the credit to God. Let people know that this is not possible without the grace of God. Give credit to your teammates. Don't blame others for failures; rather, learn from them what you can do better next time. We will have a place where kids can improve on their life skills through sport and team. We want to help them see that through hard work, positive things can happen. Understanding that, is like what it says in Mark 9:23: "All things are possible, to those who believe." Our academy is not just a place for kids to learn. It is a place for the coaches, employees, and parents to learn, as well. We all wear that cross on our chest, and it is our hope is that through our actions at events, we can be a light for others.
HOW WE WIN... IN SPORT & LIFE

We are the hardest workers in the room. Always.
We make disappointment a step up, not a step down
We accept, want, and embrace all conversation that makes us better.
We are comfortable with being uncomfortable.
We don't compromise our values.
We are consistent with our expectations.
We listen, so that we can learn.
We always look for people who are better than us, and then surround ourselves with them.
We don't make decisions based on emotions.
We focus on being respected, not liked.