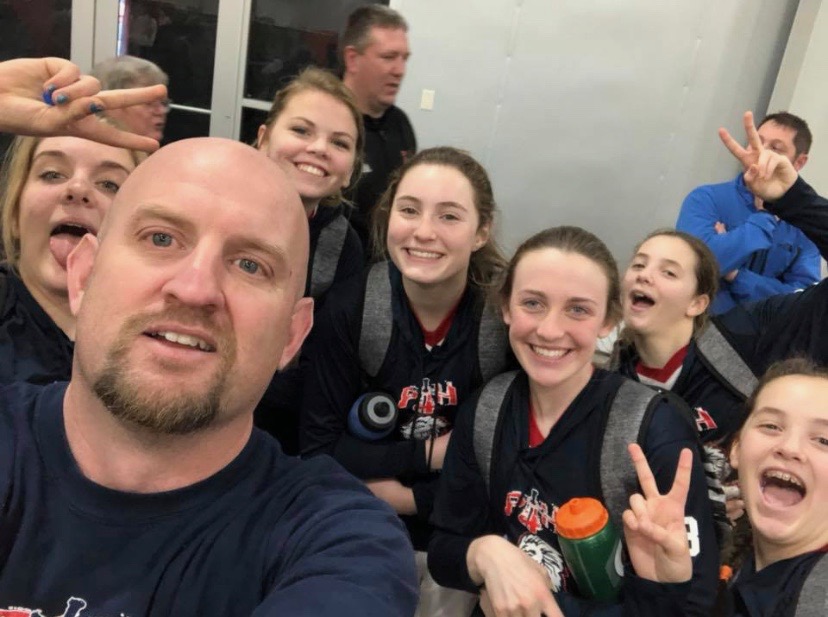 Jeramie Hinote: Founder & Director of Basketball Operations
Meet Coach Jeramie Hinote, a seasoned basketball coach with 25 years of experience coaching at the youth and high school levels. He has dedicated his career to inspiring and mentoring young players to become the best they can be both on and off the court. In 2016, Coach Jeramie founded Play4Him Academy, an institution where he specializes in teaching skill development to aspiring young basketball players. His approach to coaching emphasizes a strong work ethic, discipline, and teamwork, which he believes are essential values for success both in basketball and in life. Over the years, Coach Jeramie has gained a reputation as a respected leader and mentor in the basketball community. His dedication and passion for coaching have earned him the trust and admiration of players, parents, and colleagues alike. Under his guidance, Play4Him has become a premier destination for aspiring basketball players in the surrounding areas. In the spring season of 2023 the academy boasts representation from 38 schools, a testament to Coach Jeramie's expertise and ability to develop players of all skill levels. Coach Jeramie's impact extends beyond the basketball court. He is known for instilling a sense of confidence and self-belief in his players, inspiring them to pursue their goals and dreams with passion and dedication. In his free time, Coach Jeramie enjoys spending time with his family, golfing, and attending basketball games and clinics. His dedication to the sport and commitment to his players have made him a respected figure in the basketball community and ar ole model to young athletes everywhere.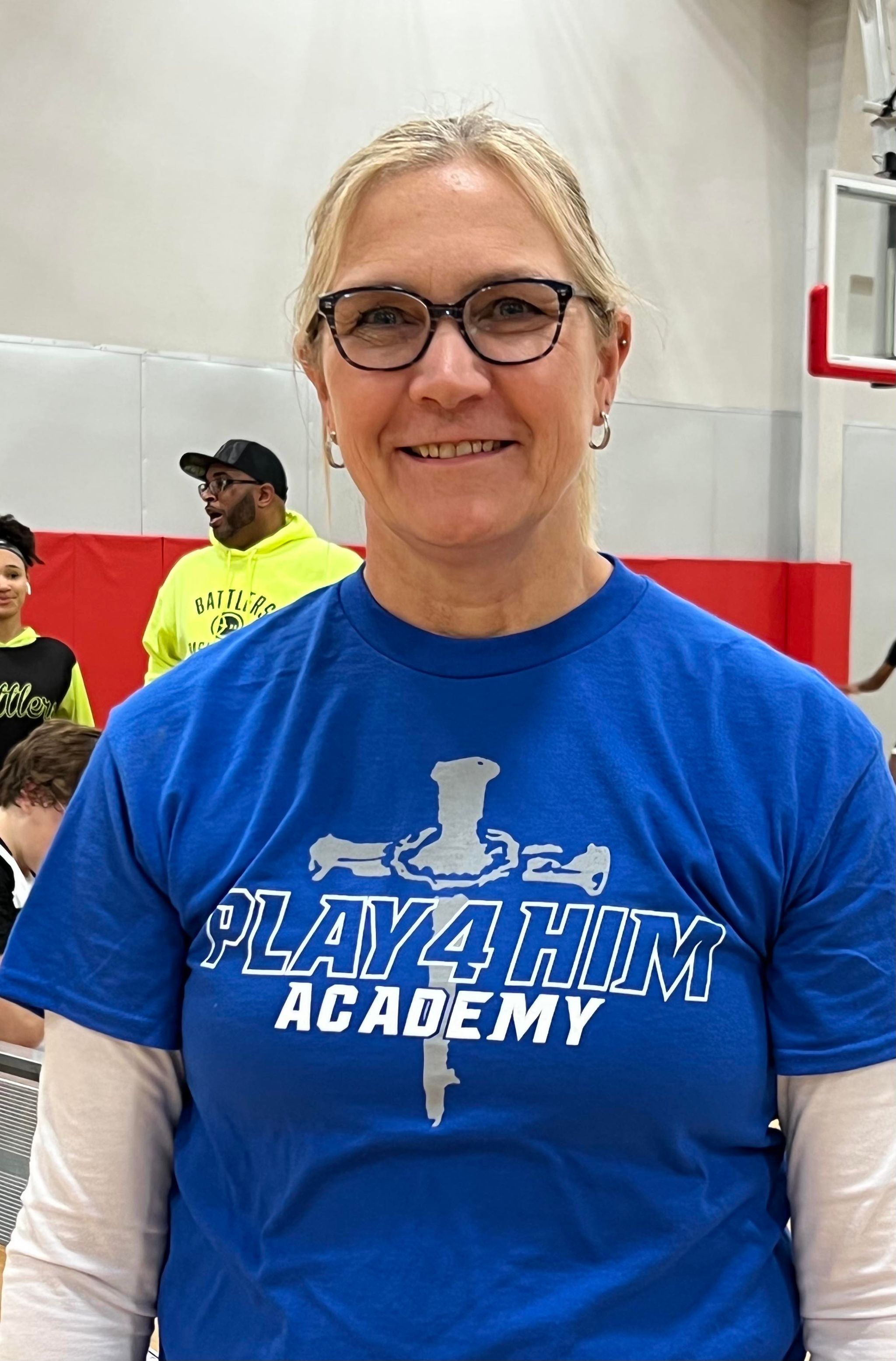 Rhonda Sommerfeld: Girls Elementary Basketball Program Director
Rhonda is a wife, mother, grandmother and coach. She is married to Philip Sommerfeld, has 4 children, 10 grandchildren and countless athletes past and present. Her love of sports started a few years back, when she was in junior high when she joined a team for the first time. Rhonda began coaching in 1999, as the Assistant HS Girls Basketball coach at Southern Cal in Lake City. Along with girls basketball, she also was the Head Softball coach while at Southern Cal. Following her time with Southern Cal, Rhonda spent two seasons coaching girl's basketball at Glidden-Ralston HS and one year at East Sac County JH. After a short hiatus from coaching, Rhonda again wanted to be involved in developing kid's skills on and off the court. An opportunity presented itself, helping Jeramie Hinote with the Play4Him Academy. The faith and family based Academy, is a perfect match for Rhonda. It gives her the opportunity to not only develop the athletic skills needed to succeed in competitive sports, but also the preserverance and problem solving skills needed to succeed in life.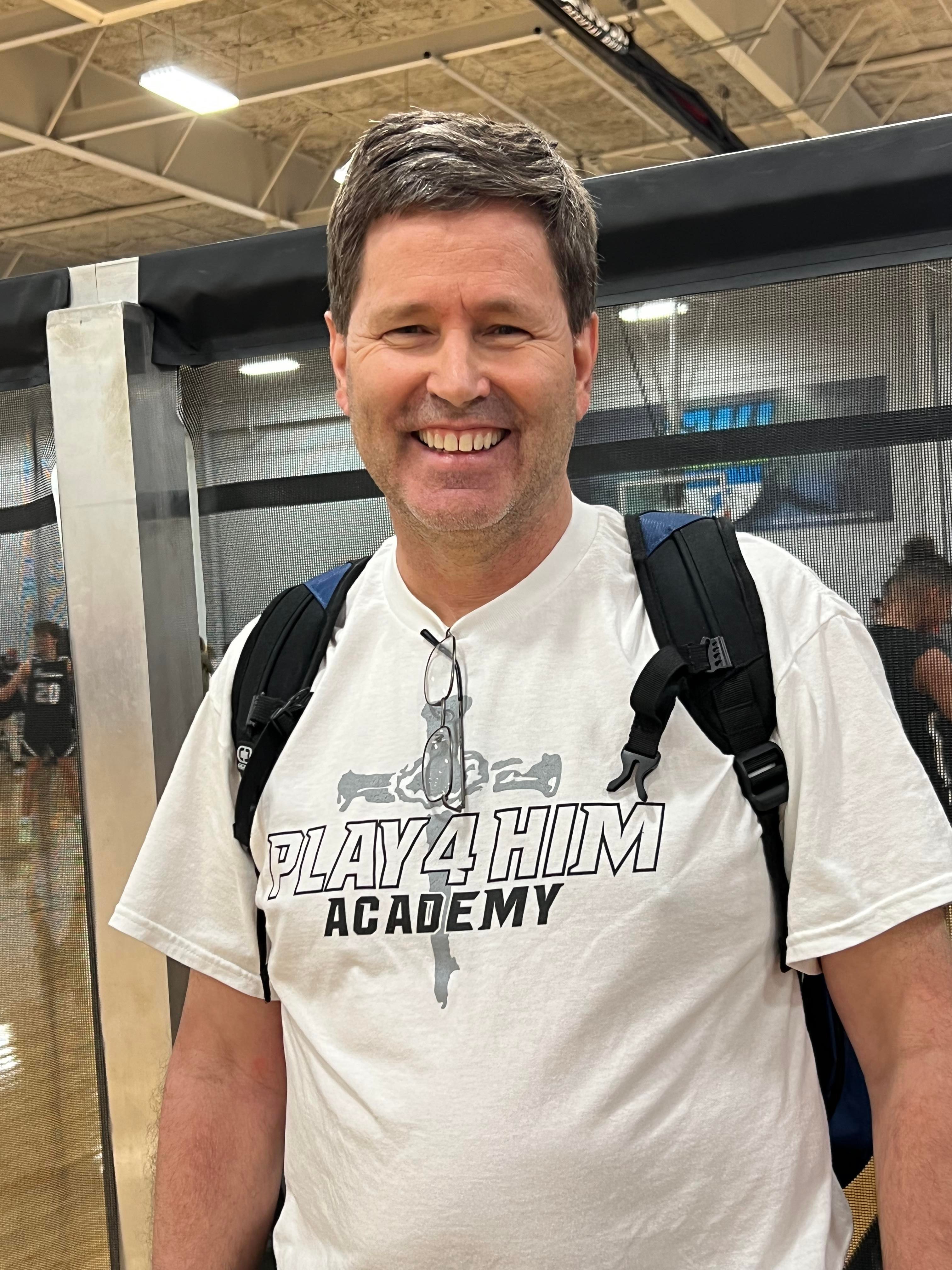 Jedd Hagen: Boys Elementary Basketball Program Director
Jedd played high school basketball when the ball was still covered with leather. For the past seven years, he has coached community youth basketball, mainly boys 4th-8th grade. Two years ago, he joined the Play4Him staff and has had the opportunity to coach both boys and girls from 4th grade through high school. He has learned more about himself and coaching in these past two years than the players have learned from him. He loves being around young people and watching them develop as basketball players and as individuals. The next AAU season is just around the corner and Jedd can't wait to get back to practices and long, exhausting but exciting weekend tournaments.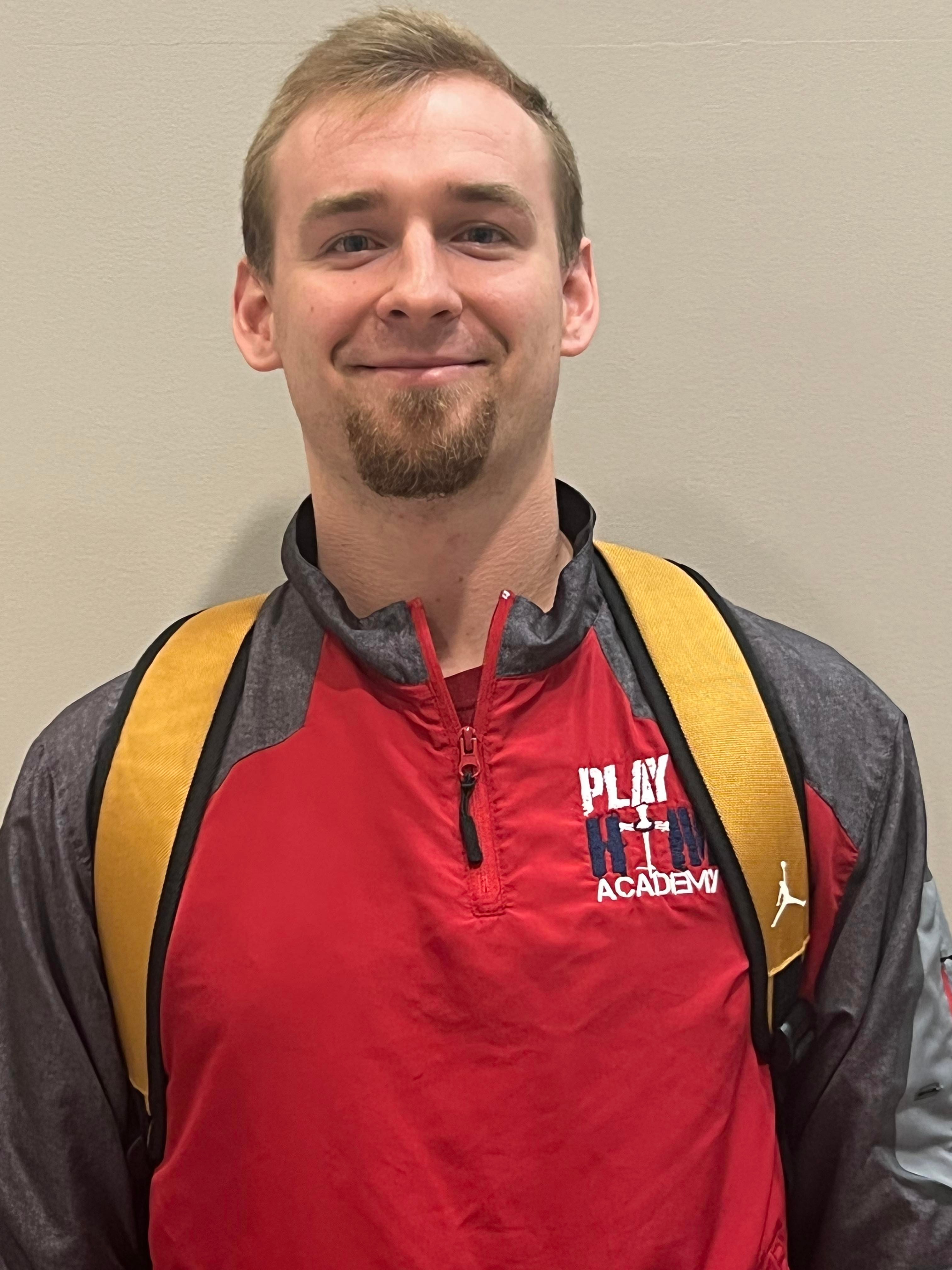 Trey Hinote: Boys Basketball Coach
Trey graduated from Dordt University in 2023. He played AAU basketball for 8 years beginning at the very lower levels before working his way up to a top level program and player. He was a four year varsity player at Greene County High School where he graduated as the schools second all time leading scorer, all time three point field goal maker and and three time first team all conference player. He was a named two times to the all sub state teams and was a third team all state selection his senior year. Trey is in his fourth year of coaching our 4-6th grade boys.

Jackson Lee: High School Boys Basketball Coach
Hi, my name is Jackson Lee and I am a 2023 graduate of Dordt University where I played on the basketball team. I have been around basketball for as long as I can remember. It is the only sport I have grown to love and I would not want to play any other sport. I was born in Anaheim, California; when I was five, my family moved to Owensboro, Kentucky. I lived there for eight years before moving to Chandler, Arizona. That is the last place I lived before coming to Sioux Center for college. The reason I have moved around so much is that my dad is a basketball coach, and one of the main reasons why I chose to go to college at Dordt was because my dad is the head coach at the University of South Dakota. Besides playing on the basketball team at Dordt, I also work at Pizza Ranch and occasionally ref youth basketball games. In the summer, I help at youth camps where I coach kids and help them learn the game of basketball. Since I started doing those camps, I have learned that all I want to do in life is coach basketball. My dad has been a big inspiration to me in that aspect as well. I have grown up seeing my dad coach in practices, games, and camps, and that has led me to find my dream which is to be a basketball coach.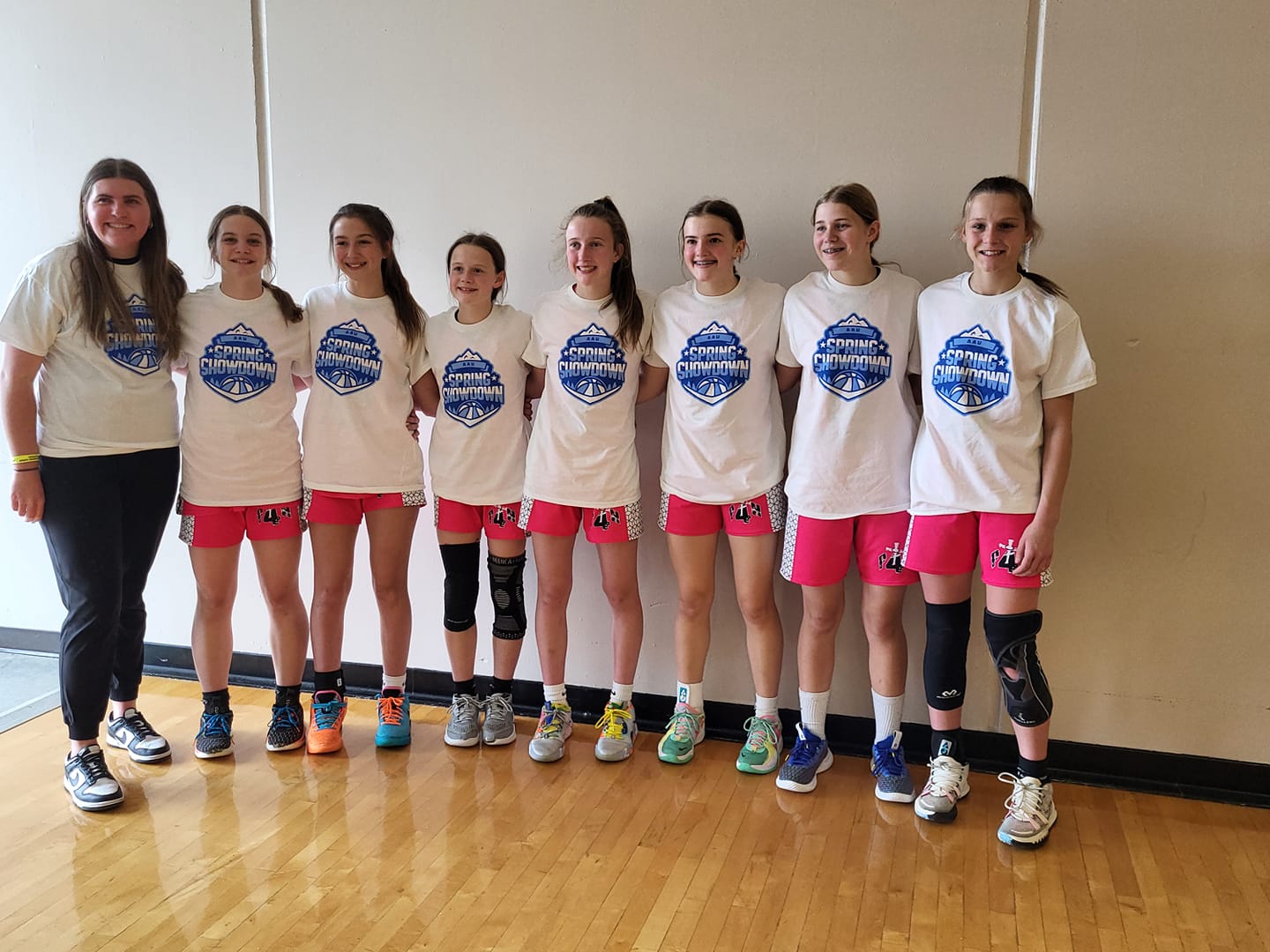 Kenzee Wunschel: 4th-5th Girls Basketball Coach
My name is Kenzee Wunschel. I grew up on a farm outside of Schaller, Iowa, and graduated from Ridge View High School in 2020. I played volleyball and basketball for four year in high school. I am currently attending Iowa State University and am studying to be an elementary and special education teacher and would love to coach a high school team someday. After college, I plan on getting my masters in speech pathology. For as long as I can remember, I have always had a love for sports and teaching others what I have learned over the years. In my free time, I enjoy spending time with my family and friends, being involved with my church, camping, and watching any sporting event. I am looking forward to getting to know the girls I will be working with and coaching a sport I have so much passion for.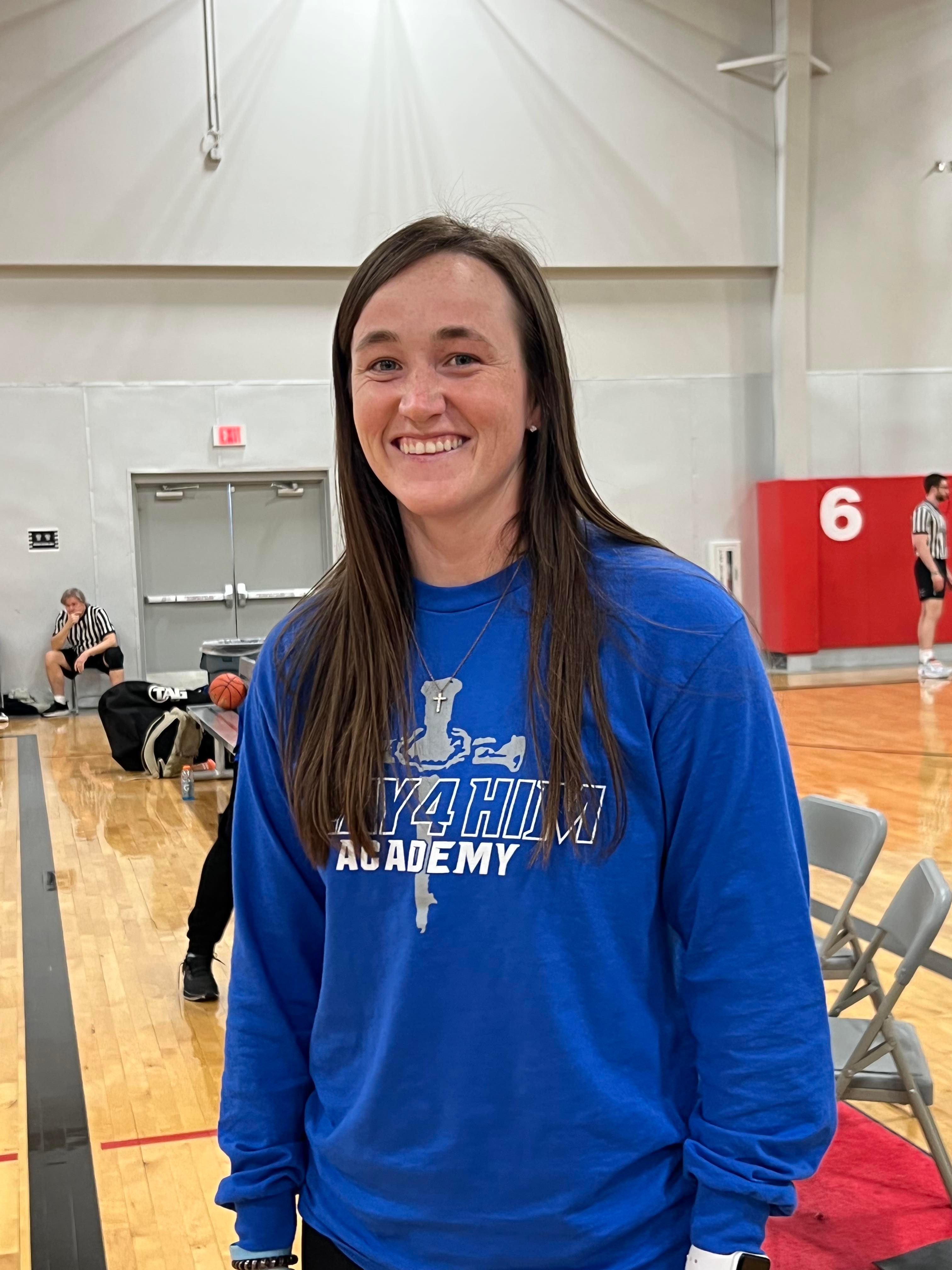 Kiara Sporrer
My name is Kiara Sporrer. I grew up in Audubon, Iowa. I graduated college from Buena Vista University in 2020, where I played basketball for 2 years. I currently teach Physical Education in Audubon where I am the co-head girls basketball coach and assistant volleyball coach. I have always loved being active and playing sports. In my free time, I enjoy spending time with my family and friends, going to Iowa State basketball games, watching any sporting events, and working out. I have played basketball for as long as I can remember and love giving back to a sport that has taught me so much. I am in my 2nd year of coaching Play4Him, and I coach the 7th grade girls and 9th grade girls.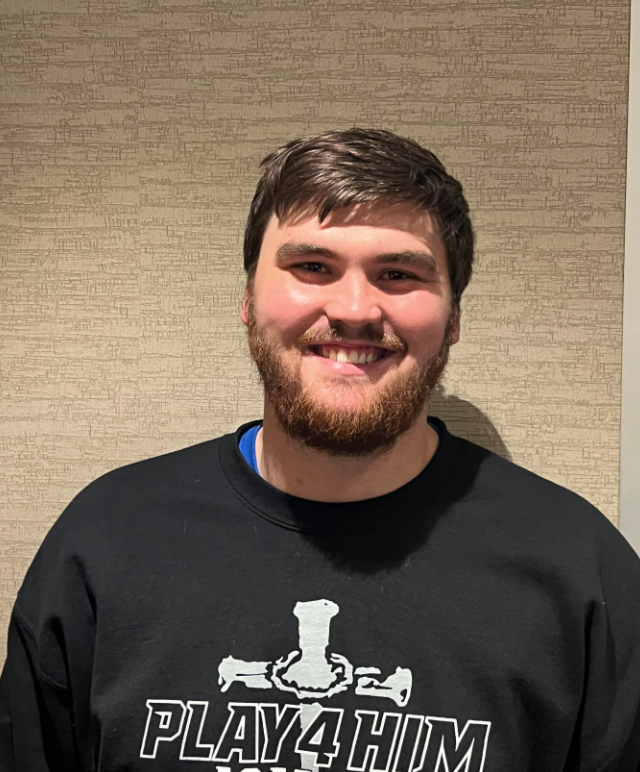 Wade Alcock
Two year Middle School Boys Basketball Coach
Graduate of BVU 2022, major in Education
Basketball Team and Student Coach, BVU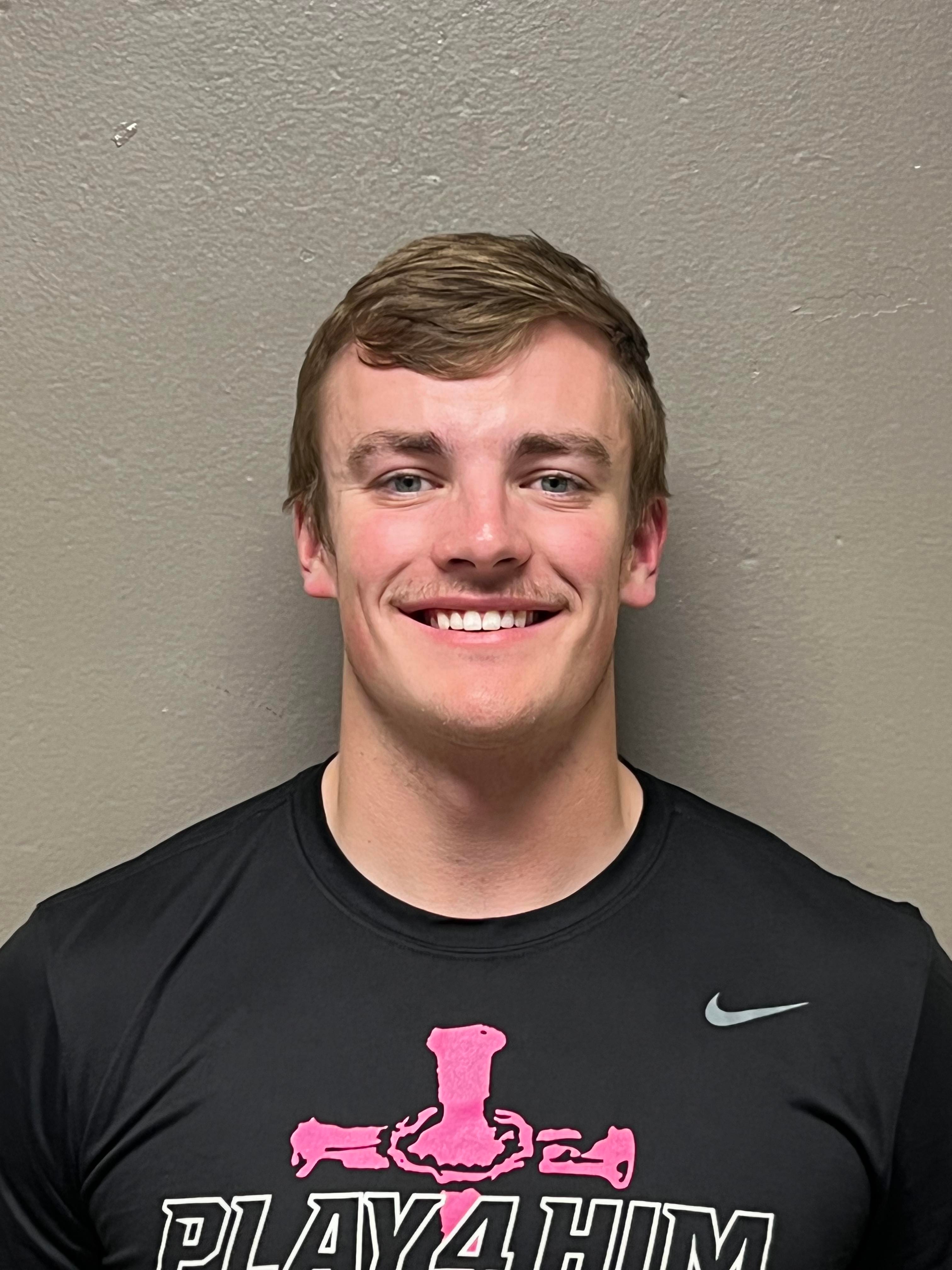 Micah Lambert
"My name is Micah Lambert, I've played basketball my entire life including 2 years at Dordt University. This year, instead of playing, I am a student assistant coach at Dordt for our men's varsity basketball team. I'm very excited to coach for Play4Him, and I look forward to seeing individual growth, winning basketball games, and glorifying the Lord in everything we do. "

Coaches High School Boys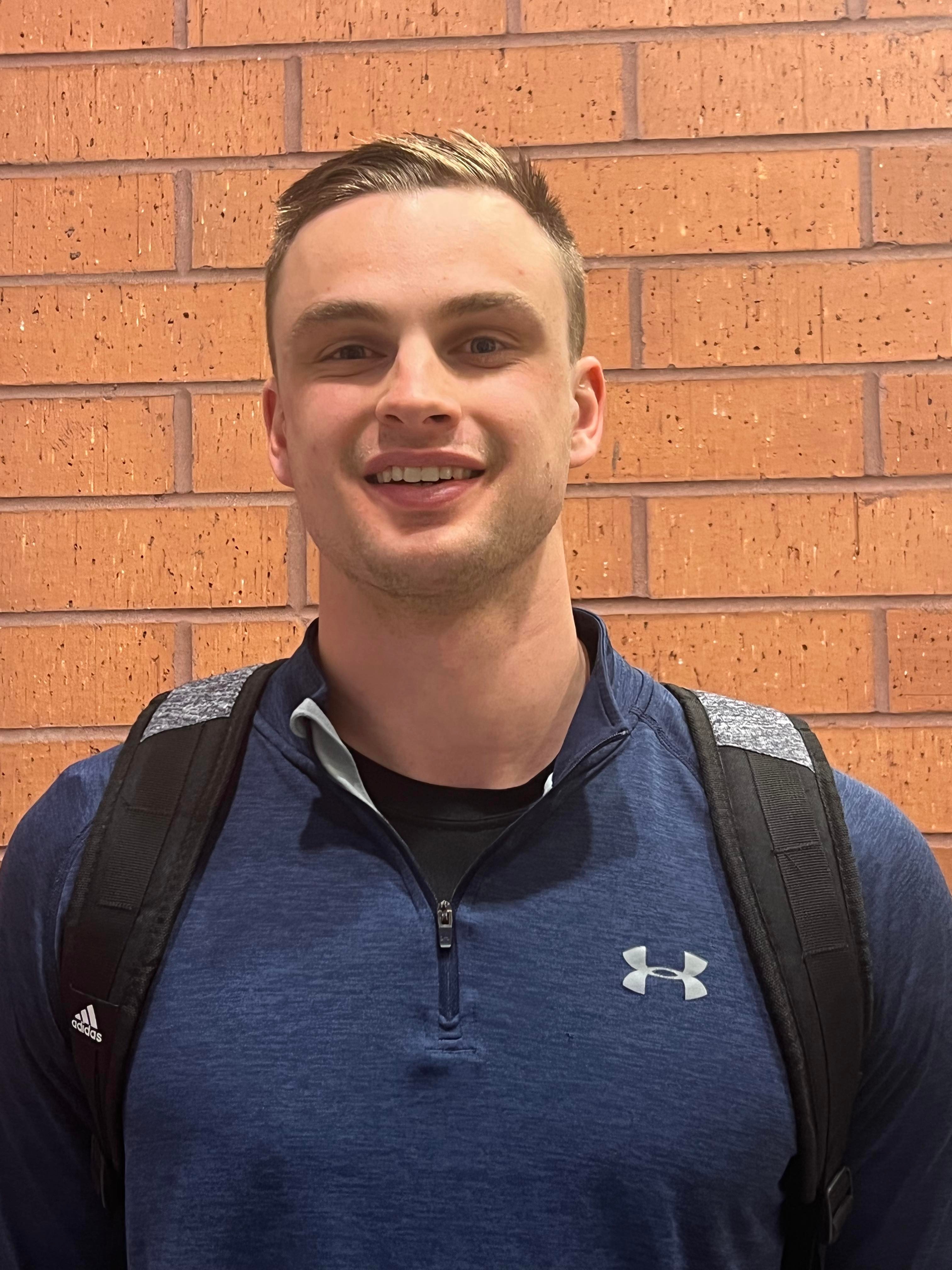 Ben Obert
"My name is Benjamin Obert and I am a graduate of Coon Rapids-Bayard high school in 2019. I was a 4x first team all conference player and am the all time leading scorer at CR-B. I went to play at Briar Cliff University for two years and now am a student at Iowa State University. I want to coach for Play4Him because I have experienced the clubs effectiveness first hand by playing for coach Hinote, and would like to pay it forward to help develop kids skills and habits to Play4Him on and off the court! Can't wait to get started!
Ben coaches Middle School Boys Basketball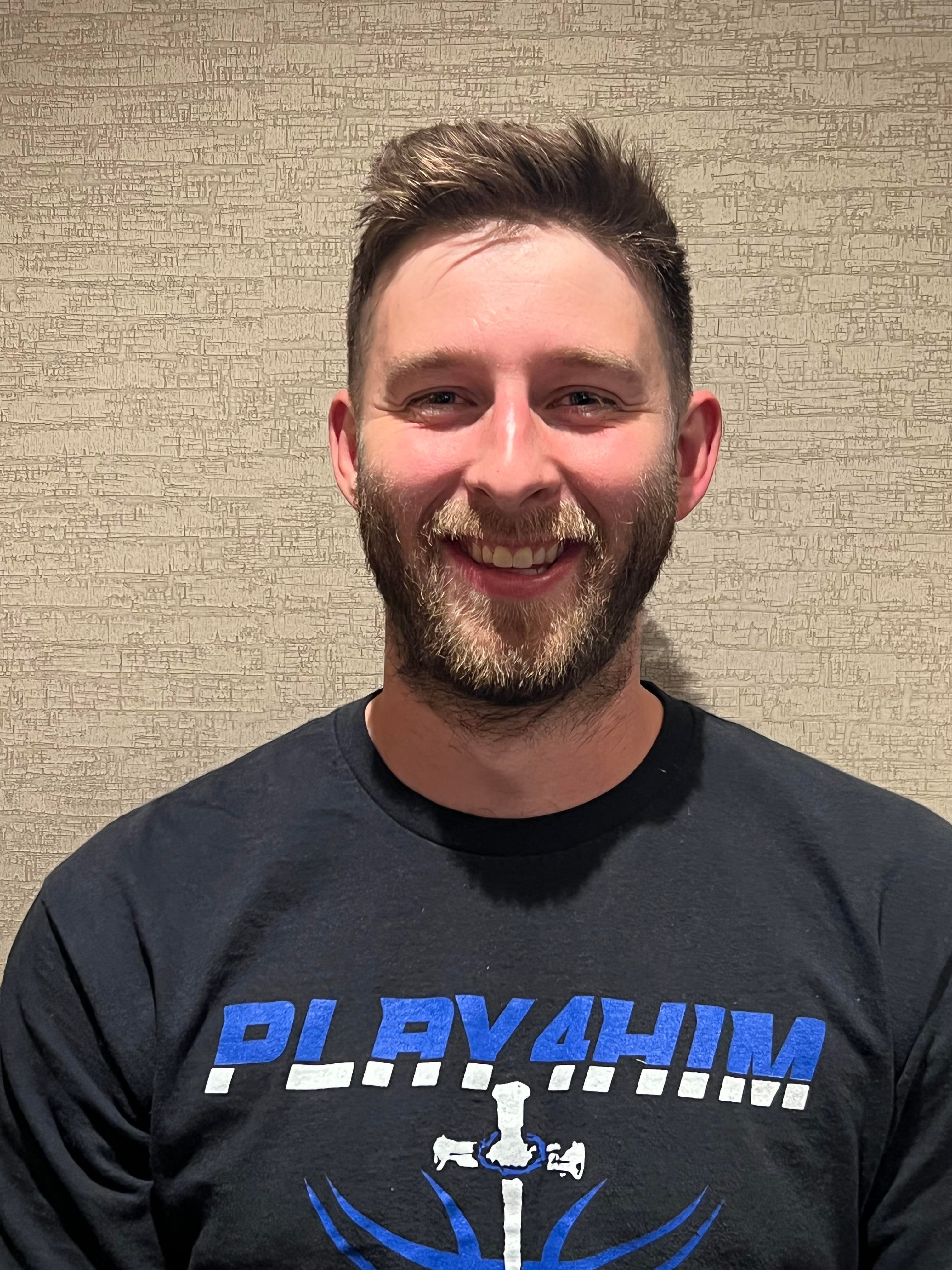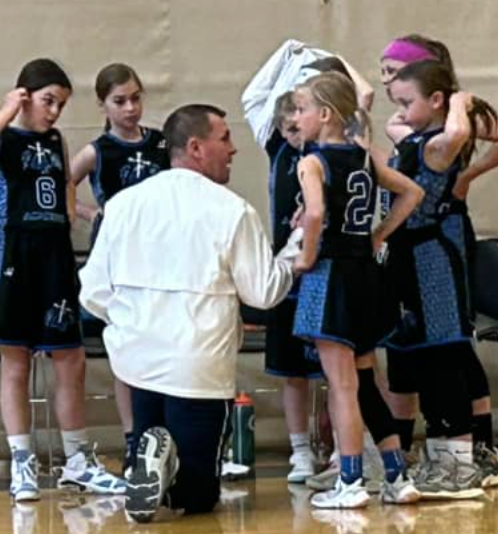 Brad Sudol
Brad coaches 4th and 5th grade girls.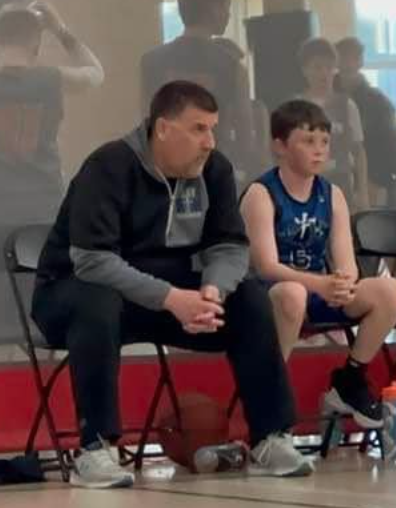 Trevor Miller
Trevor coaches Boys 5th Grade Boys.